When you're ready to enter a battle, tap the Adventures icon on the left side of the game screen.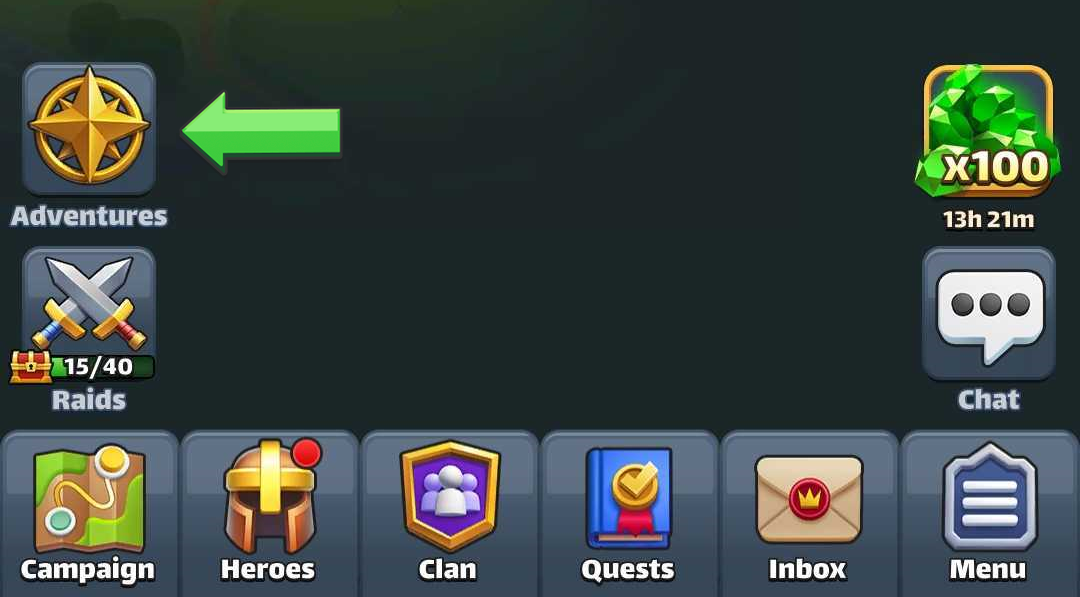 Adventure is a unique daily mode that allows players to get resources. The most valuable of them are Shards. What are Shards?
Adventure mode features a set of campaigns that each contain several missions. Once you complete a mission, the next one becomes available. Missions have varying difficulty levels and rewards.
When you enter the Adventures game mode, you'll see a full list of missions with timers showing their availability.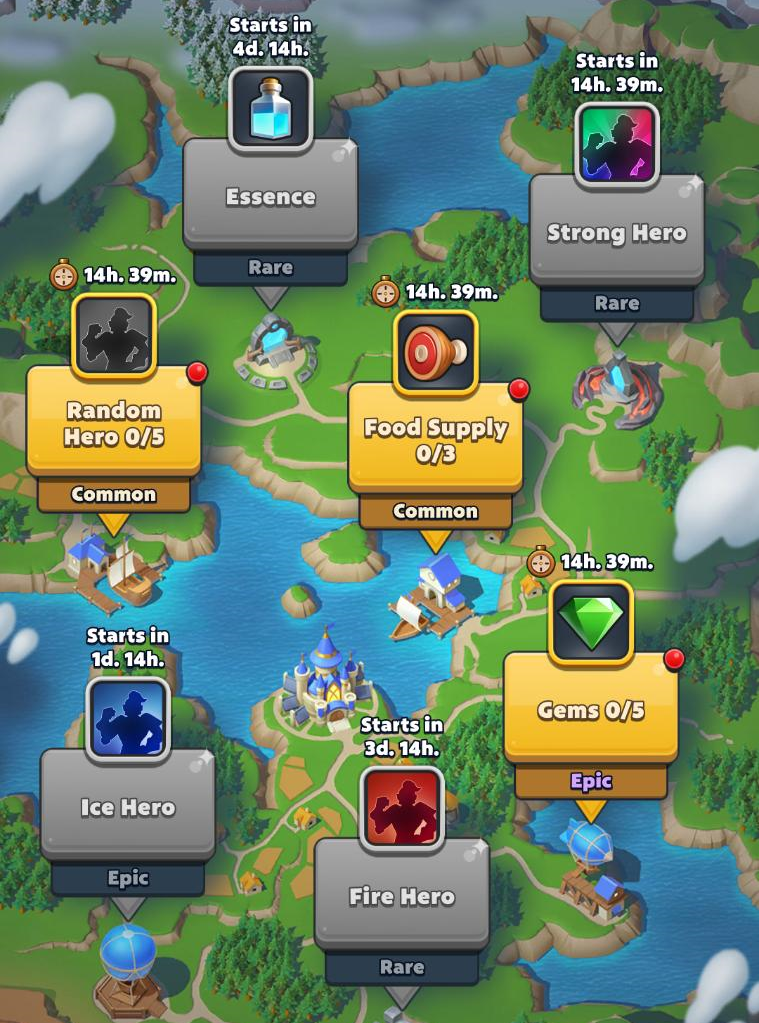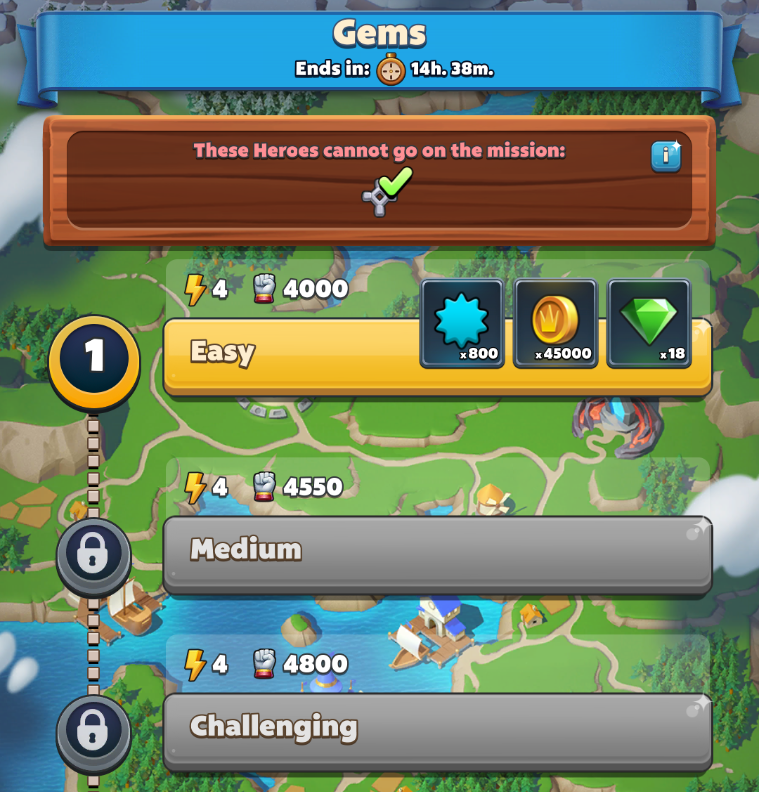 Requires World Energy.