When you're ready to enter a Campaign battle, tap the Campaign icon in the bottom left corner of the game screen.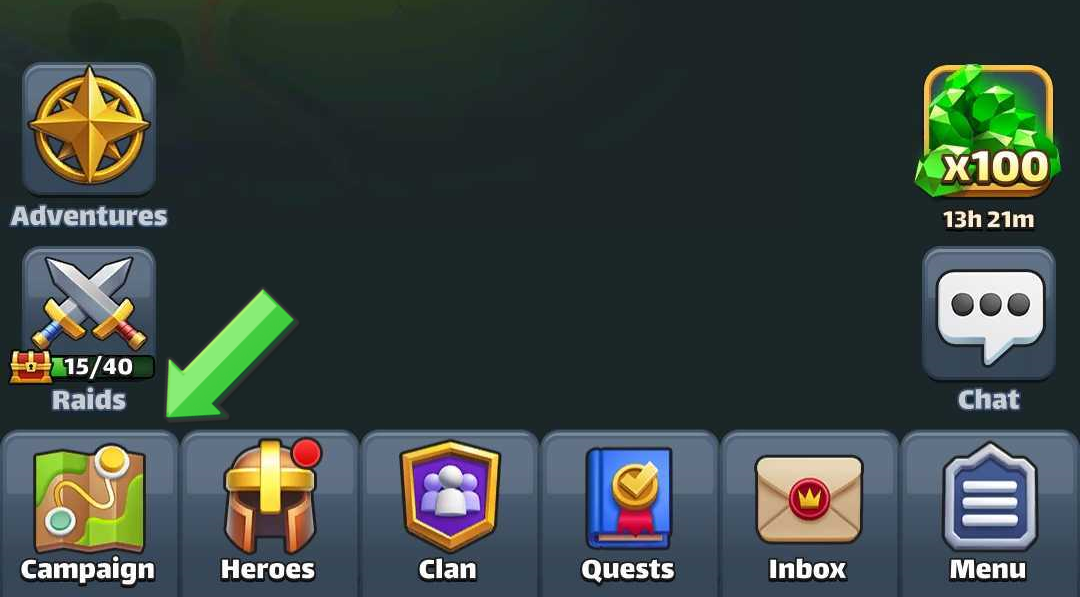 Campaign is the main storyline of the game, and it will allow you to improve your Castle and other structures. Summon your bravest heroes to withstand enemy hordes and get valuable rewards.
Campaign missions have difficulty settings.
If your heroes are defeated, you can resurrect them with Gems. Just don't forget that you only have a certain number of resurrections.
Requires World Energy.