VIP is a special feature that allows players access to additional in-game perks. VIP Points increase every time a player makes a purchase in Puzzle Breakers.
You can see your current VIP Level by tapping the gem icon in the top right corner of your screen.

By tapping Benefits, you can scroll through all the VIP features available for VIP-levels, which include:
Additional resources

Increased number of Hero slots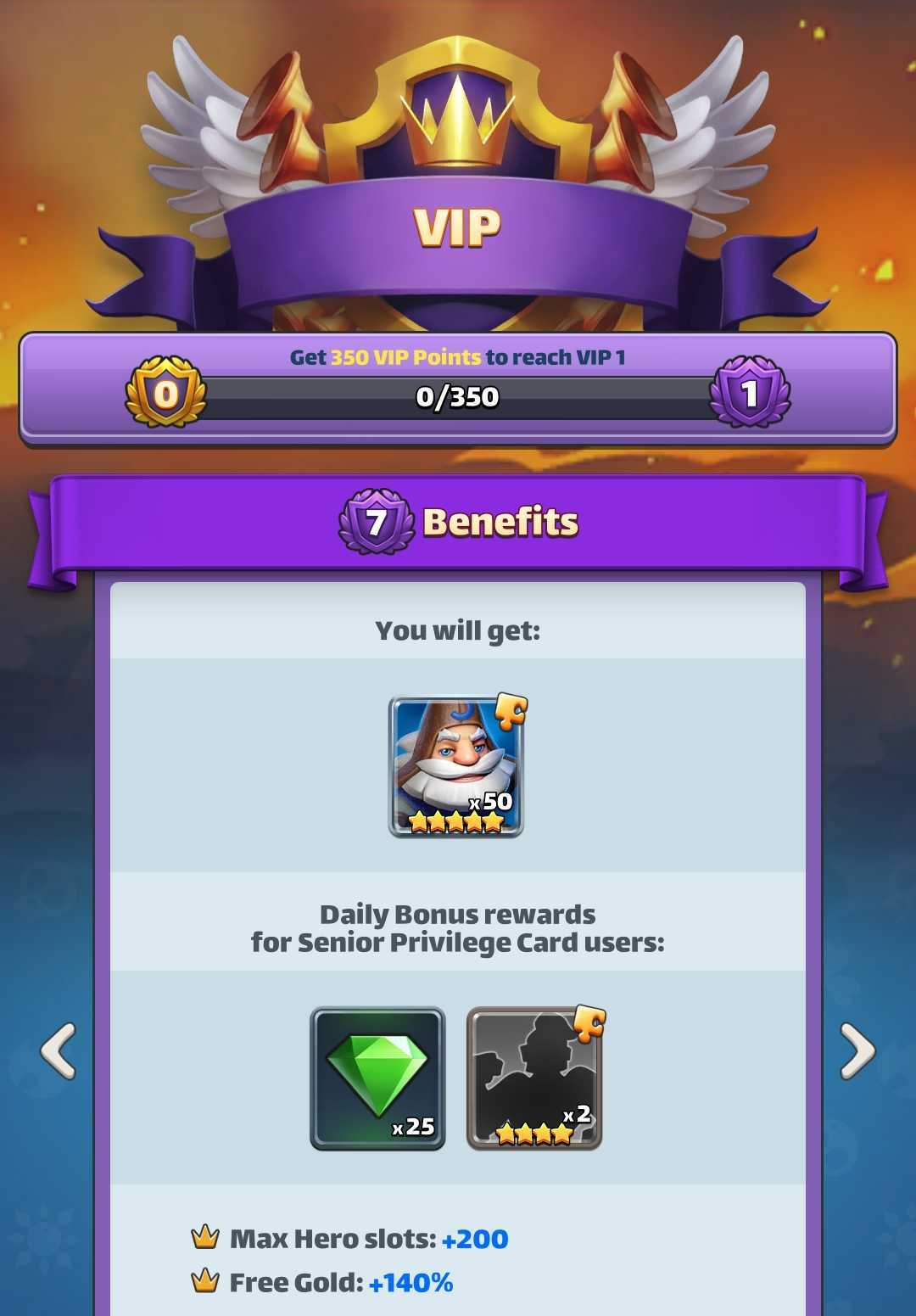 NOTE! Senior Privilege Card users get additional bonuses on certain VIP-levels.
Number of points required for every VIP level:
| | |
| --- | --- |
| Level | VIP points |
| 1 | 350 |
| 2 | 700 |
| 3 | 1 500 |
| 4 | 3 500 |
| 5 | 7 500 |
| 6 | 20 000 |
| 7 | 50 000 |
| 8 | 100 000 |
| 9 | 200 000 |
| 10 | 300 000 |
| 11 | 450 000 |
| 12 | 675 000 |
| 13 | 1 000 000 |