The Fortune Wheel is another way to receive unique rewards. You can find it in the Fortune Teller tent.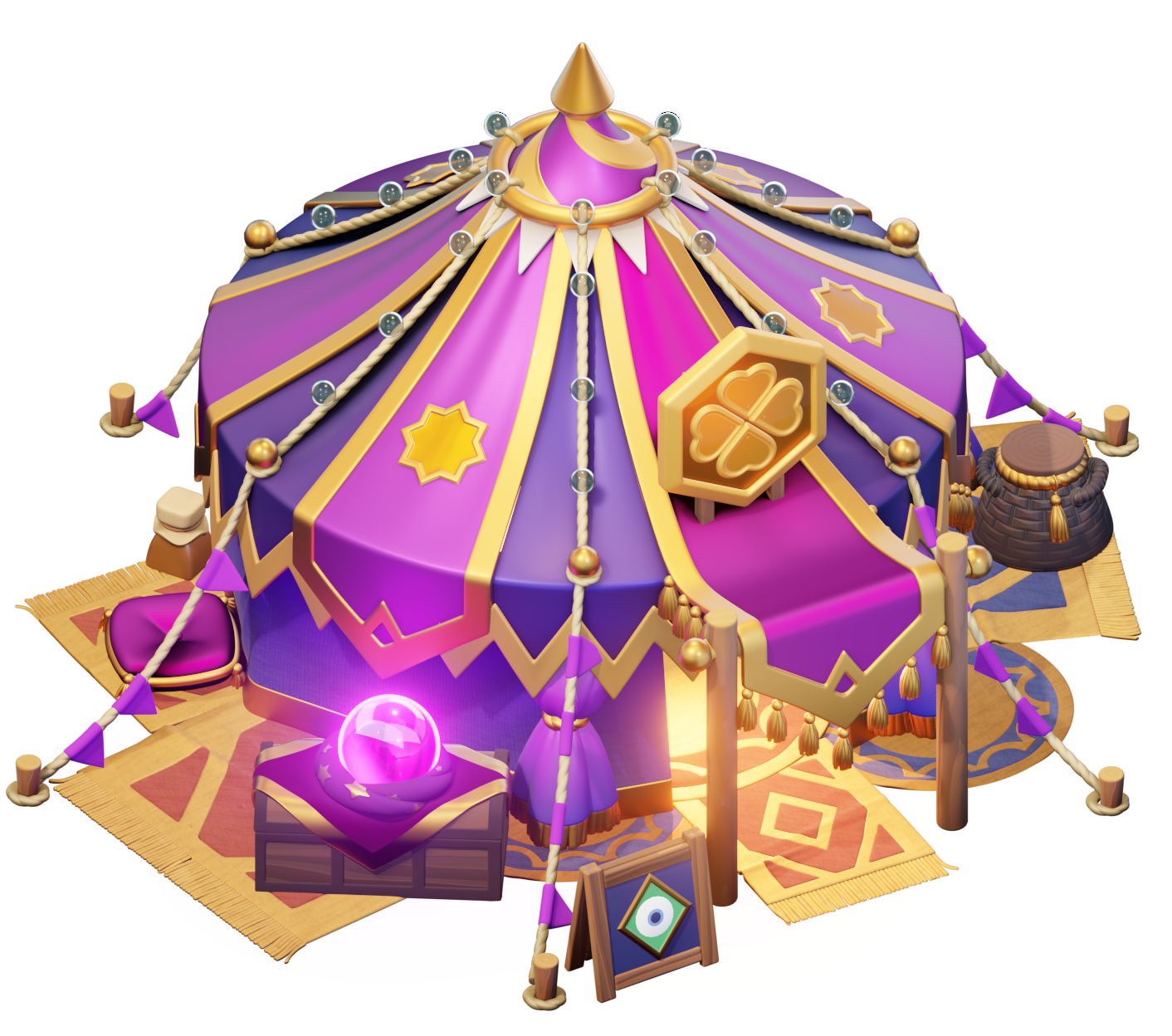 Here, you can select either Simple Wish or Super Wish. Prizes on the Super Wish wheel are somewhat more valuable.
The two types of spin require either Wishing Tokens or Super Wishing Tokens respectively.
NOTE: A 10-x spin is available for players who have reached level 80 or a certain VIP Level.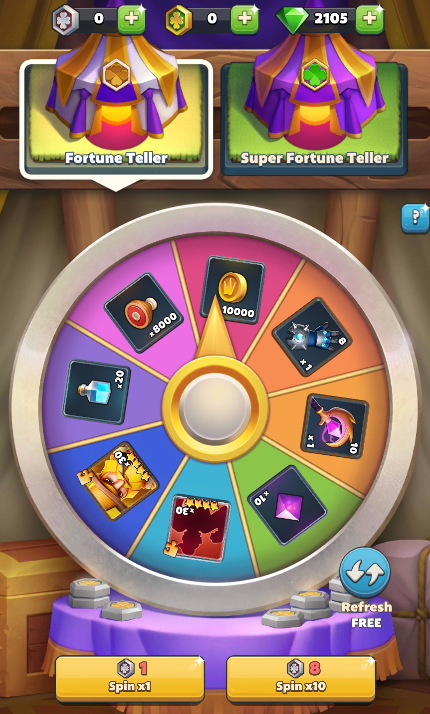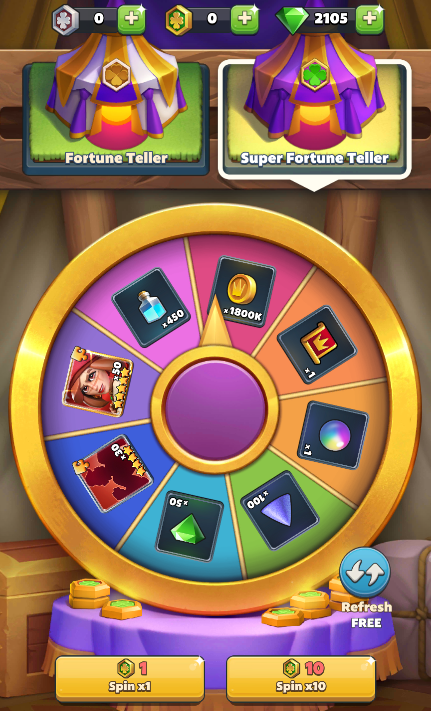 Each spin also awards you with another type of token — Fortune Coins, which can be used to purchase items at the Fortune Shop.
NOTE: You can refresh the prize list for free once in a certain period of time, or by using Fortune Coins.