Artifacts are unique relics that enhance Heroes and provide special battle effects.
Artifacts can be equipped to Heroes that have reached level 140.
To equip an Artifact, tap this icon in the Hero menu: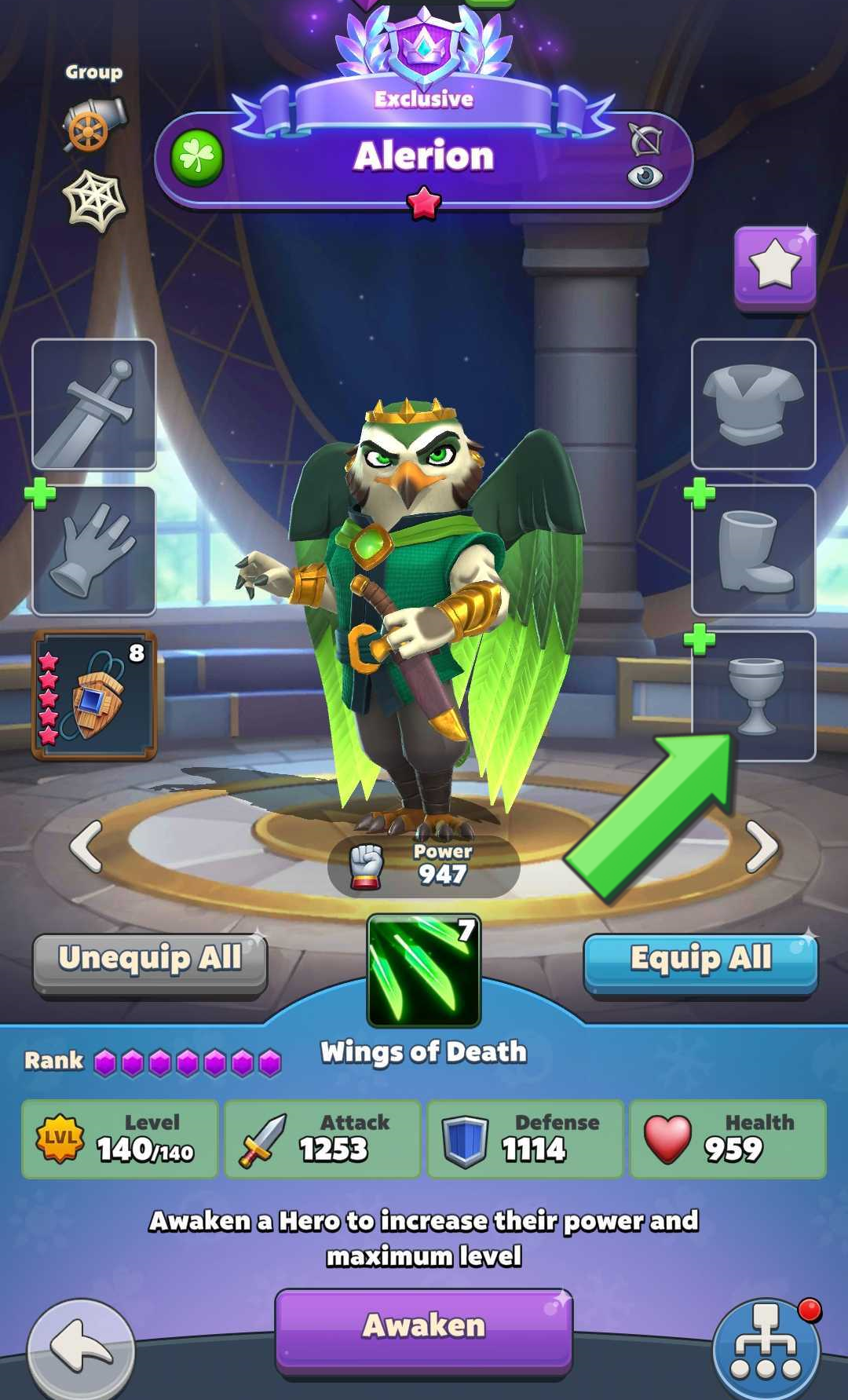 How to obtain Artifacts?
Artifact shards can be obtained in various in-game activities as well as special sales and events. To create an Artifact, open the Artifacts tab in the inventory and tap the corresponding shards type.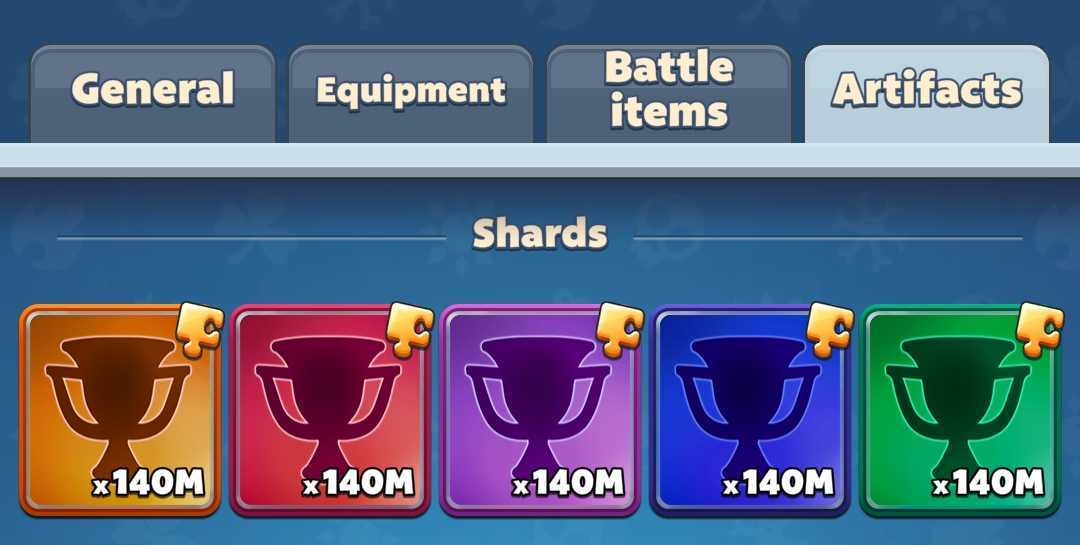 Upgrading artefacts
There are 5 different Artifact qualities available in the game: Green > Blue > Purple > Red > Orange. No matter the quality of the just obtained Artifact, it will always be level 1.
Artifact level can be increased by spending other Artifacts or a special currency called Rainbow Stones. Artifact level is equal to the number of stars an Artifact has.
Tap Artifacts or Rainbow Stones to fill in the main Artifact level upgrade bar and then tap the Upgrade button to complete the process.
NOTE! The Auto-select button can be used to speed up the process. In this case, the game will automatically choose and use upgrade resources.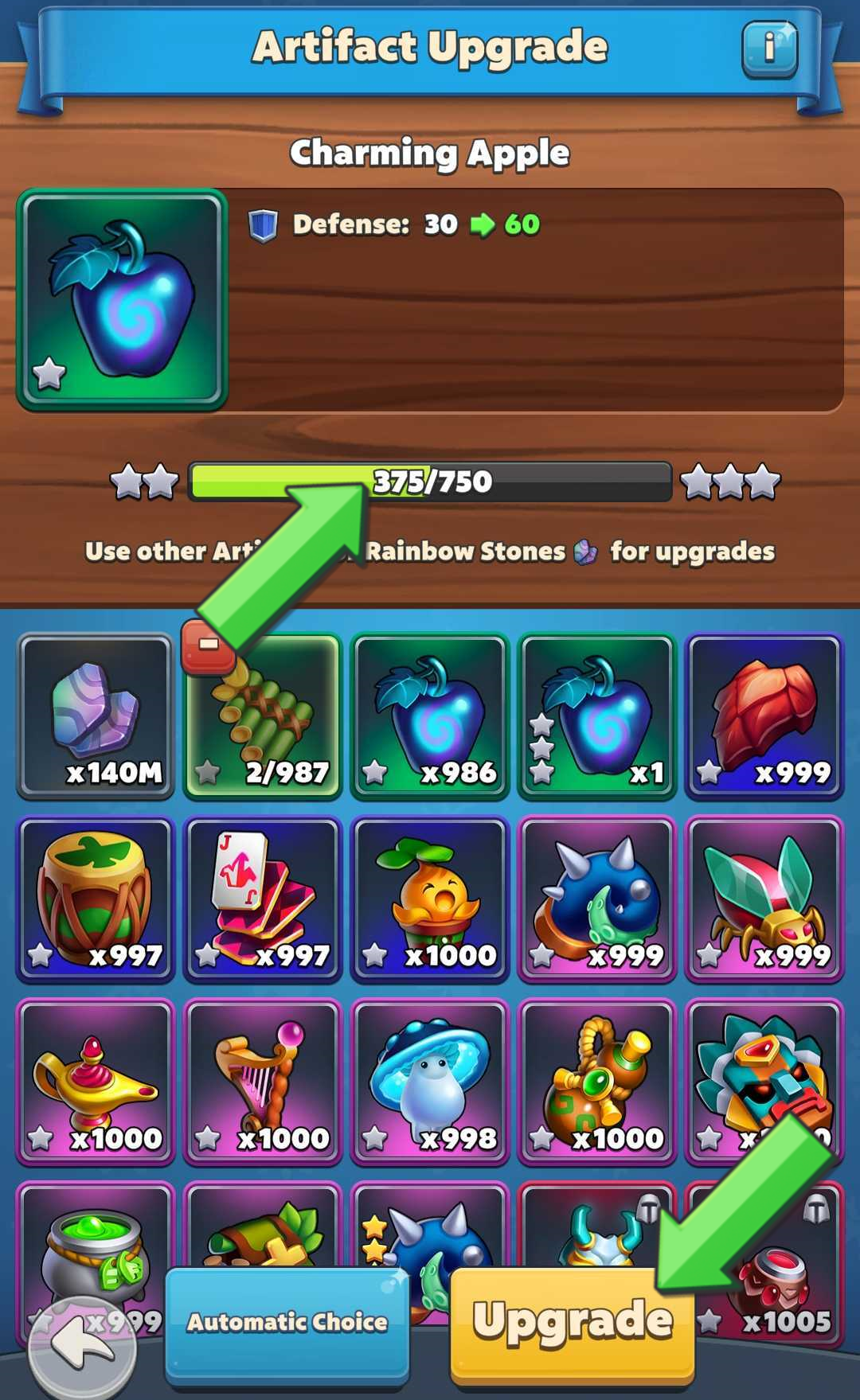 If the value of resources used for the level increase exceeds the necessary milestone, those extra resources will be returned back to players as Rainbow Stones.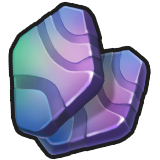 To awaken the Artifact and enhance its special effects, a certain number of other Artifacts of the same quality has to be spent.
Special effects can be the following:
extra mana at the start of a battle

increased damage of the Special Skill

increased Attack stat

increased damage of certain element runes

increased damage done to certain class of Heroes and decreased damage received from this class of Heroes

increased amount of restored Health

Special Skill damage resistance

increased Health stat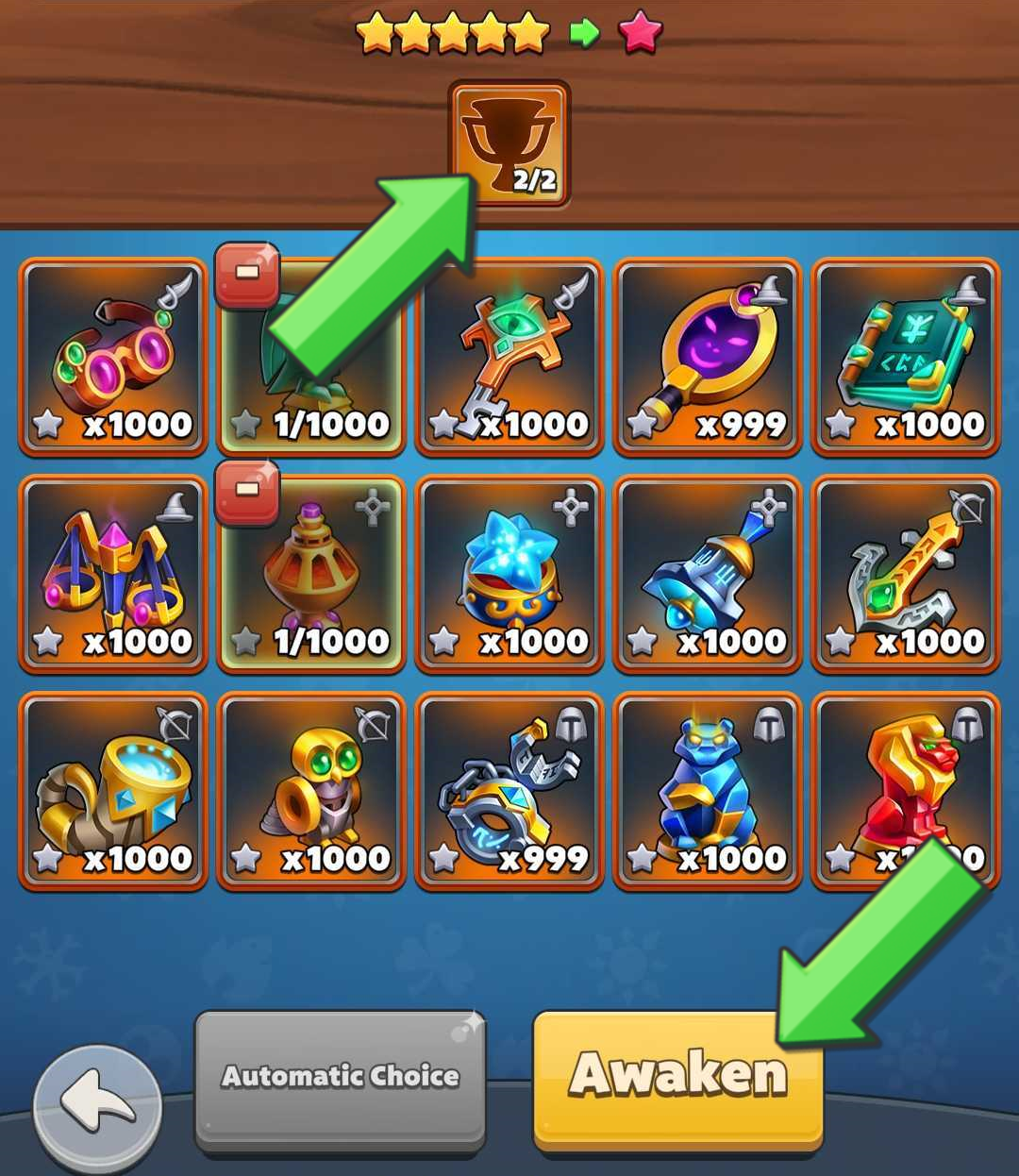 Red and Orange Artifacts have class limitations for Heroes that can equip such powerful items.
NOTE! Every Artifact has a certain maximum quality level and upgrading it higher than this predetermined quality level is not possible.
For example, Blue Artifact can only be upgraded to level 5, but changing its quality to Purple or higher will not be possible.
IMPORTANT! Artifact bonuses DO NOT work in Tournaments.