As soon as the Talisman is upgraded to level 8 it can be enchanted to further enhance its basic stats by a certain percentage.
Tap a Talisman and then the Enchant button to initiate this process: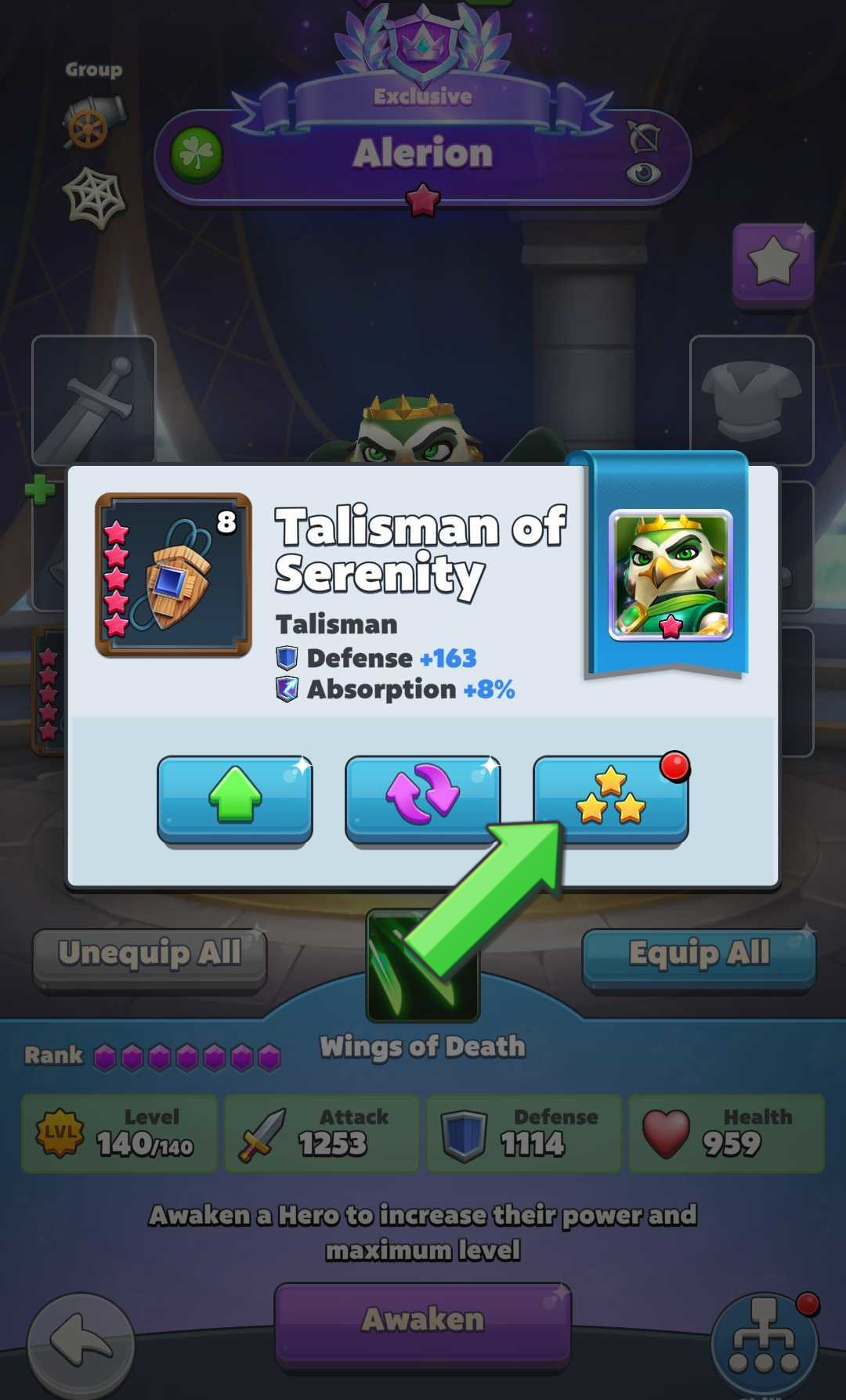 There are a total of 25 enchantment levels available and each level will add a star to the Talisman icon.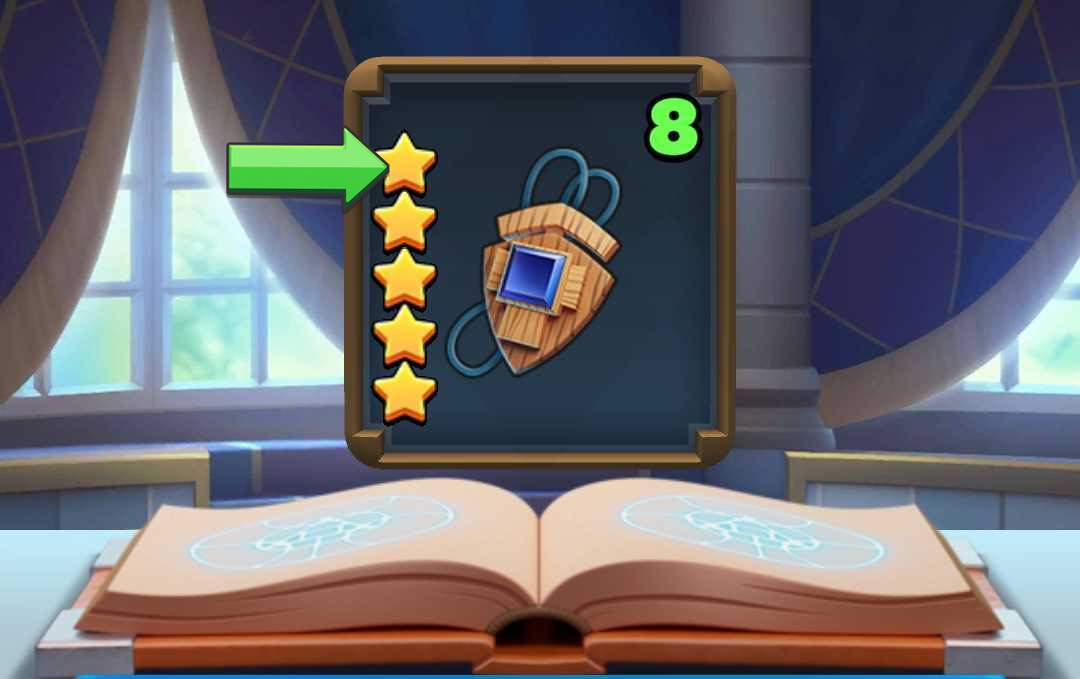 Also, every enchantment level has its own enchanting success rate. If the enchanting attempt fails, the next attempt will have an increased success rate.
Enchanting requires Essence and Gold.
Tap a special Cog icon next to the Enchant button to choose the corresponding function. Tapping the button can result in:
making a single enchanting attempt
making as many attempts as necessary until 1 extra level of enchanting is added
making as many attempts as necessary until the Talisman reaches enchantment level 5
making as many attempts as necessary until the Talisman reaches maximum enchantment level
NOTE! Every enchantment attempt will spend currently available resources. It is possible to stop this process by tapping the Cancel button.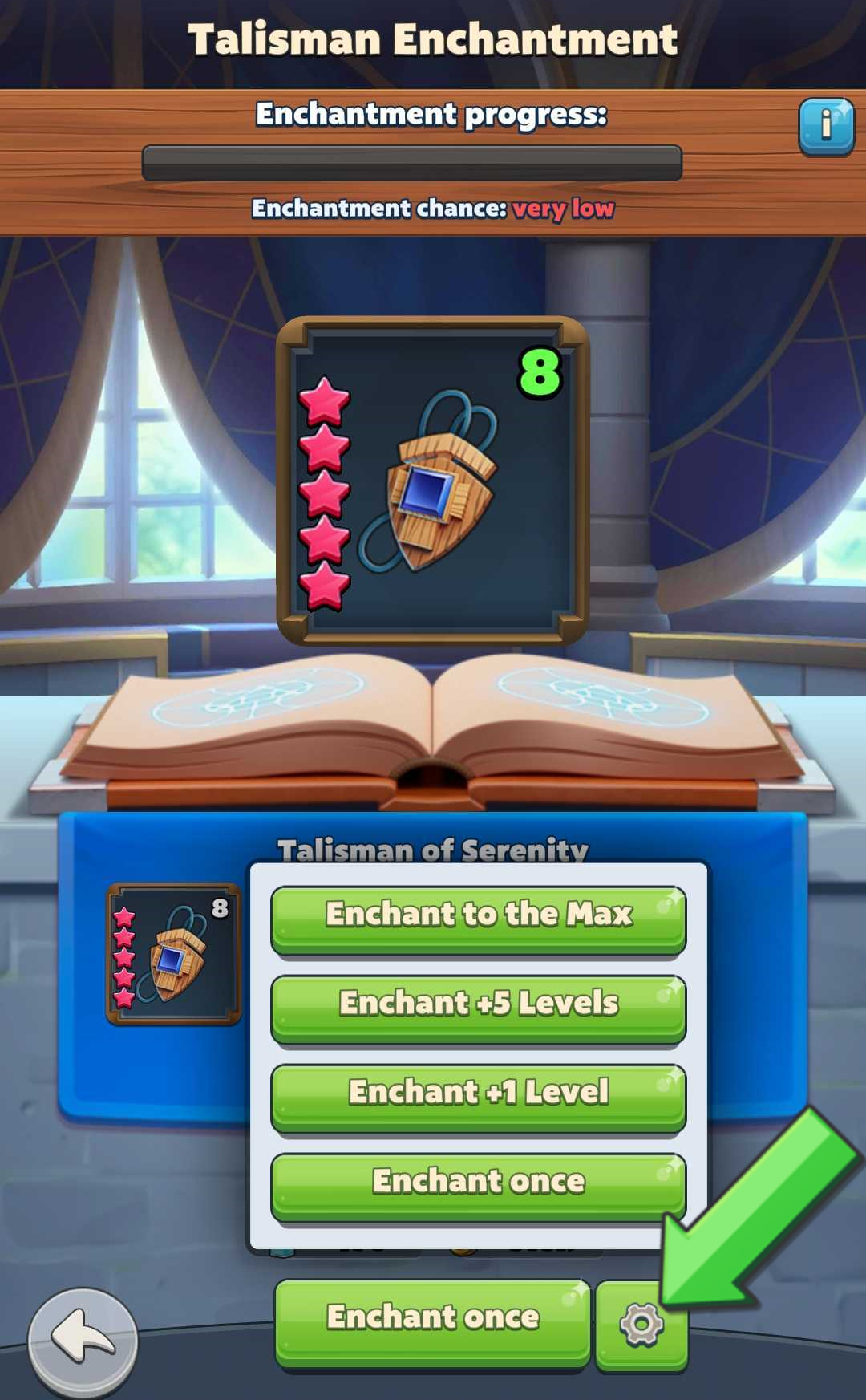 Every 5th level of enchantment requires Magic Stones but also has a 100% enchantment success rate. In addition, every 5th level of enchantment increases a new stat called Absorption. This stat reduces the damage taken from enemy Heroes (their standard attacks, Special Skills and effects).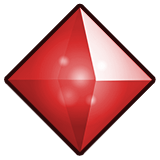 NOTE! Enchantment levels 21-25 are available only for fully upgraded Talismans.