The very first 2023 update brings something much anticipated! Read on to reveal all the details!

Artifacts are finally available in the game. Use them to further enhance Heroes and acquire battle effects that can easily turn the tide of battle.
Artifacts can be equipped to Heroes that have reached level 140.
All Artifacts that can be upgraded are accessed via the Artifacts tab of the inventory.
How to obtain Artifacts?
Artifacts can be obtained through various in-game activities as well as special events and offers.
Upgrading Artifacts
There are 5 different Artifact qualities available in the game: Green > Blue > Purple > Red > Orange. No matter the quality of the just obtained Artifact, it will always be level 1.
Artifact level can be increased by spending other Artifacts or a special currency called Rainbow Stones. Artifact level is equal to the number of stars an Artifact has.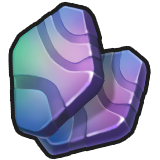 If the value of resources used for the level increase exceeds the necessary milestone, those extra resources will be returned back to players as Rainbow Stones.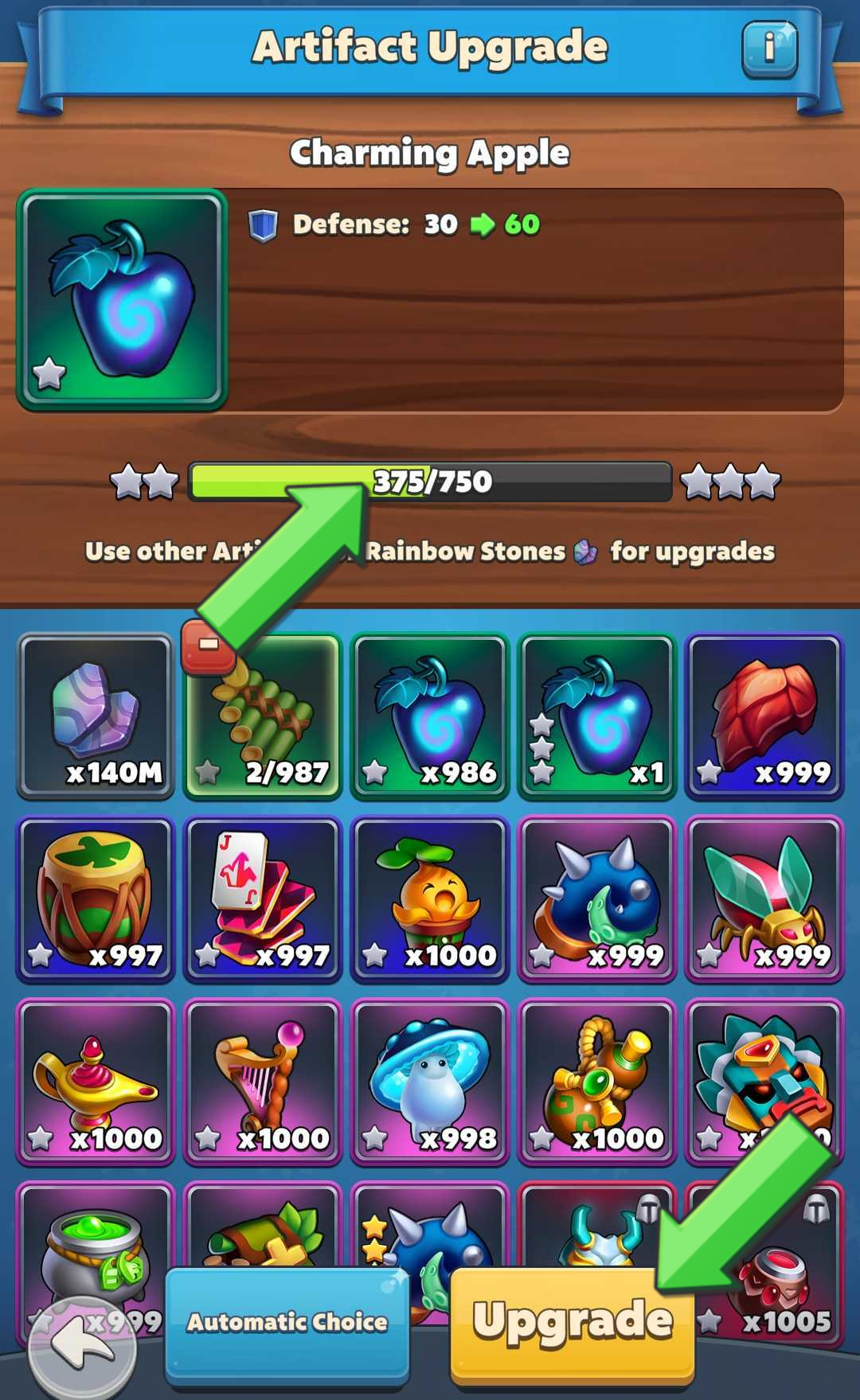 To awaken the Artifact and enhance its special effects a certain number of other Artifacts of the same quality has to be spent.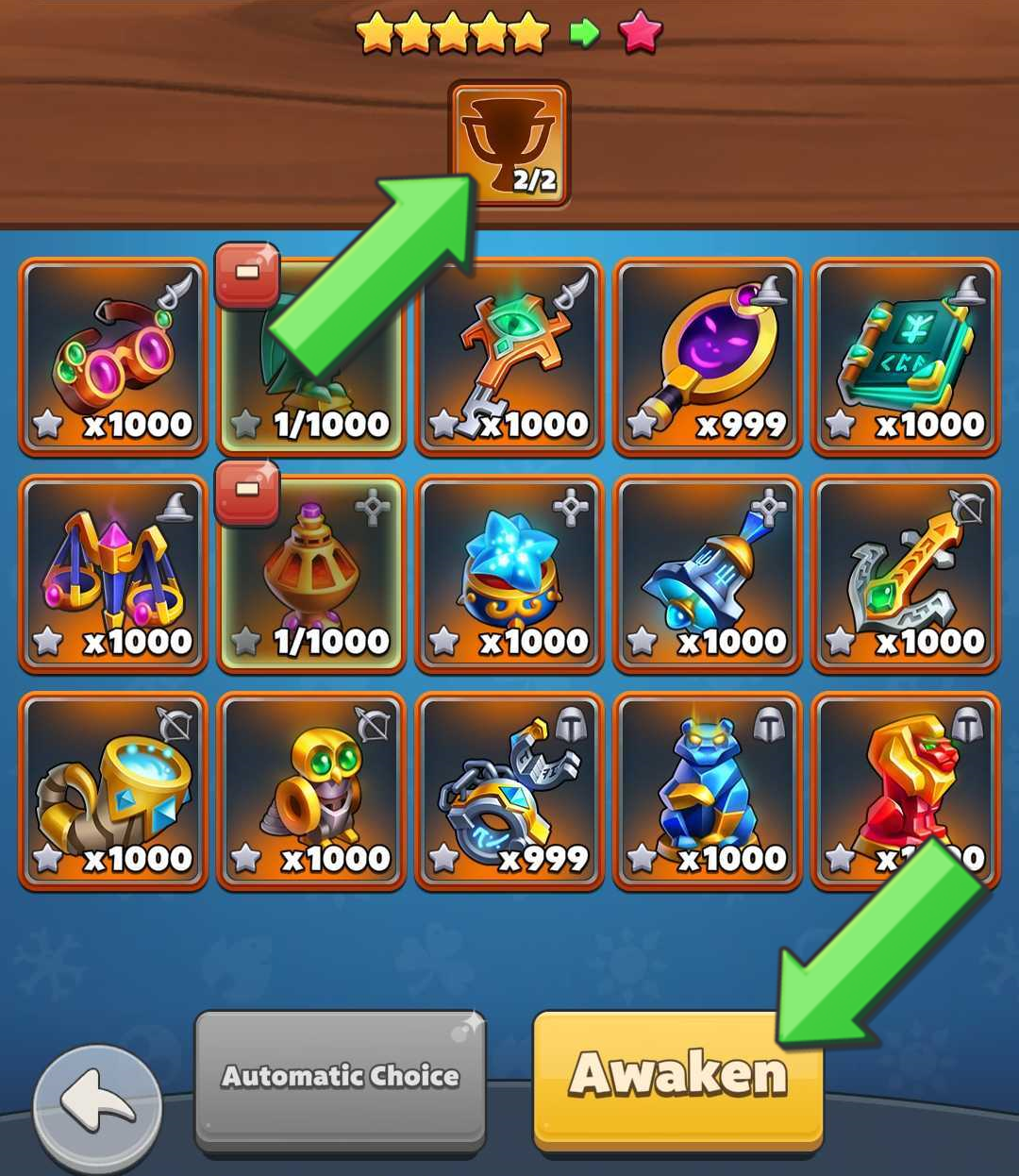 Red and Orange Artifacts have class limitations for Heroes that can equip such powerful items.
NOTE! Every Artifact has a certain maximum quality level and upgrading it higher than this predetermined quality level is not possible.
For example, Blue Artifact can only be upgraded to level 5, but changing its quality to Purple or higher will not be possible.
IMPORTANT! Artifact bonuses DO NOT work in Tournaments.

There is a new type of Talisman upgrade available — Enchantment.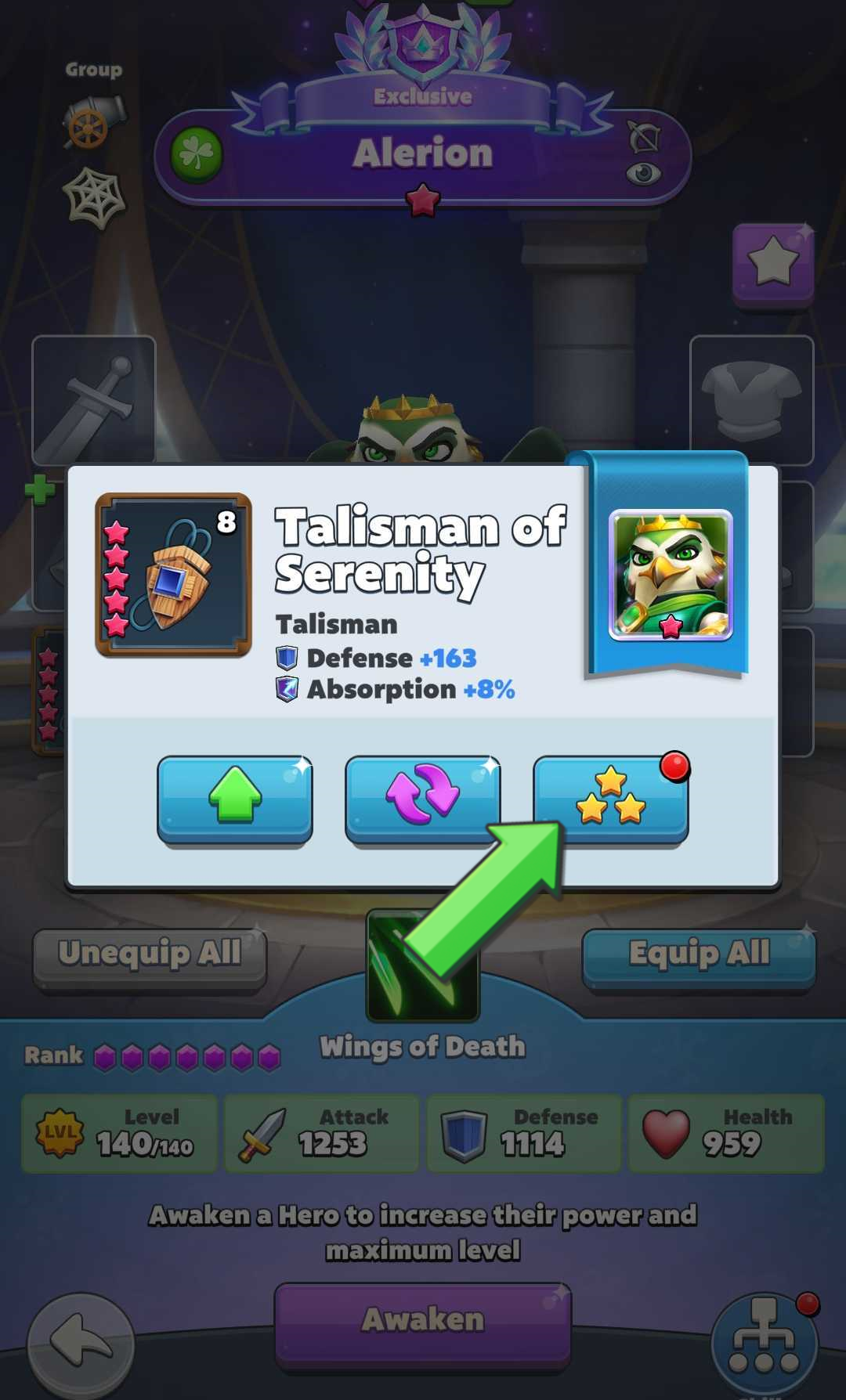 There are 25 enchantment levels available for each Talisman, but Talisman itself should be level 8 or higher to be eligible for enchanting.
Every enchantment level will add a star to the Talisman icon. Also, every enchantment level has its own enchanting success rate. If the enchanting attempt fails, the next attempt will have an increased success rate and every 5th level of enchantment can't fail at all since it has a 100% success rate.
Tap a special Cog icon next to the Enchant button to choose the corresponding function. Tapping the button can result in:
making a single enchanting attempt
making as many attempts as necessary until 1 extra level of enchanting is added
making as many attempts as necessary until the Talisman reaches enchantment level 5
making as many attempts as necessary until the Talisman reaches maximum enchantment level
NOTE! Every enchantment attempt will spend currently available resources. It is possible to stop this process by tapping the Cancel button.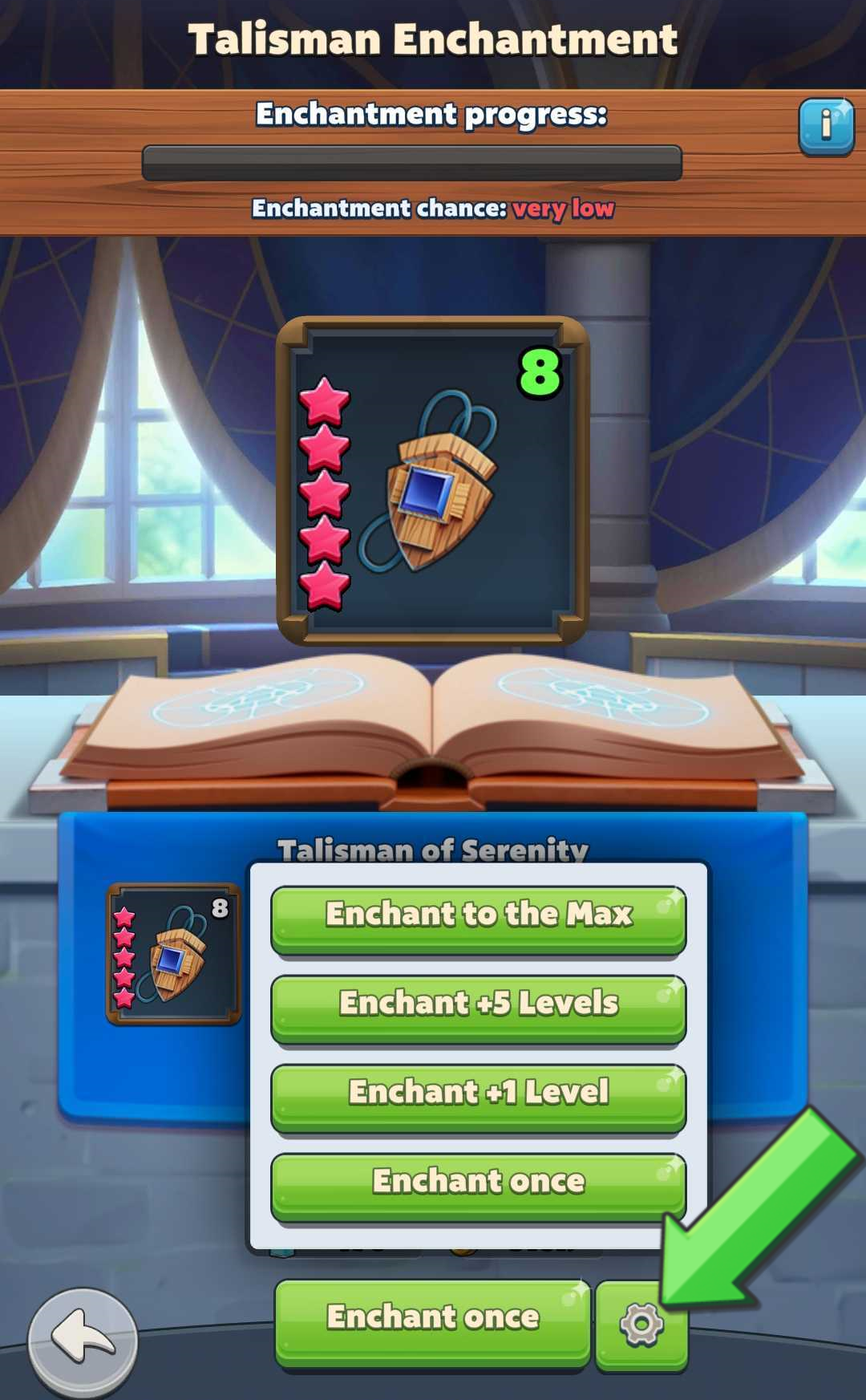 Apart from having a 100% success rate, every 5th level of enchantment increases a new special Talisman stat — Absorption. This stat reduces the damage taken from enemy Heroes (their standard attacks, Special Skills and effects).
Every 5th level of enchantment will require a new type of resources — Magic Stones. These can be obtained in Adventure Mode, in the Lucky Talisman event or as a part of various special offers.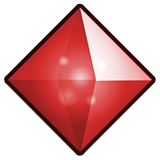 NOTE! If a player decides to convert the Talisman or increase its level, the enchantment will remain intact.

Significant visual and technical improvements were introduced to make the playing experience even better.