Dear friends, we really appreciate that you provide so much feedback and help improve the Puzzle Breakers project. Recently we started to receive quite a lot of messages about the chances of receiving certain Heroes in the game. Therefore, we decided to add a new type of summon that increases the chances to get a 4-star or 5-star Hero you are looking for!
There is a new type of summon available at the Summon Gate that has increased chances of getting a powerful Hero. This type of summon is available to players that have reached level 20 and it requires spending a new type of resources.
Each week one of the new four summoning types is activated for a couple of days:
Silence Summon
Desert Summon
Mist Summon
Life Summon
Performing these summonses will require spending one of the four corresponding types of Emblems. These Emblems can be obtained in a new type of missions in Adventure Mode as well as a gift through the in-game mail.
NOTE! Emblems DO NOT disappear after the corresponding summoning type ends.




Summoning one Hero will cost 100 Emblems. And by Spending 1000 Emblems at once you can summon 11 Heroes.
Moreover, during each summoning type there is an additional increase of chances to get a specific high-star Hero.
After summoning 10 Heroes you will now have a chance to open a special chest that will contain random shards of 4-star and 5-star Heroes as a reward. Please note that there are 20 rewards available in this chest and each reward can be received only once. So, after you open the chest 20 times you will collect all available rewards and the reward pool will reset.
Chest opening progress as well as reward limit can be adjusted at any moment. But the number of these adjustments is very limited and they have no effect on increasing the chances of getting a specific reward.
NOTE! These chests should be opened until the end of the current summon type, otherwise all its rewards will be lost.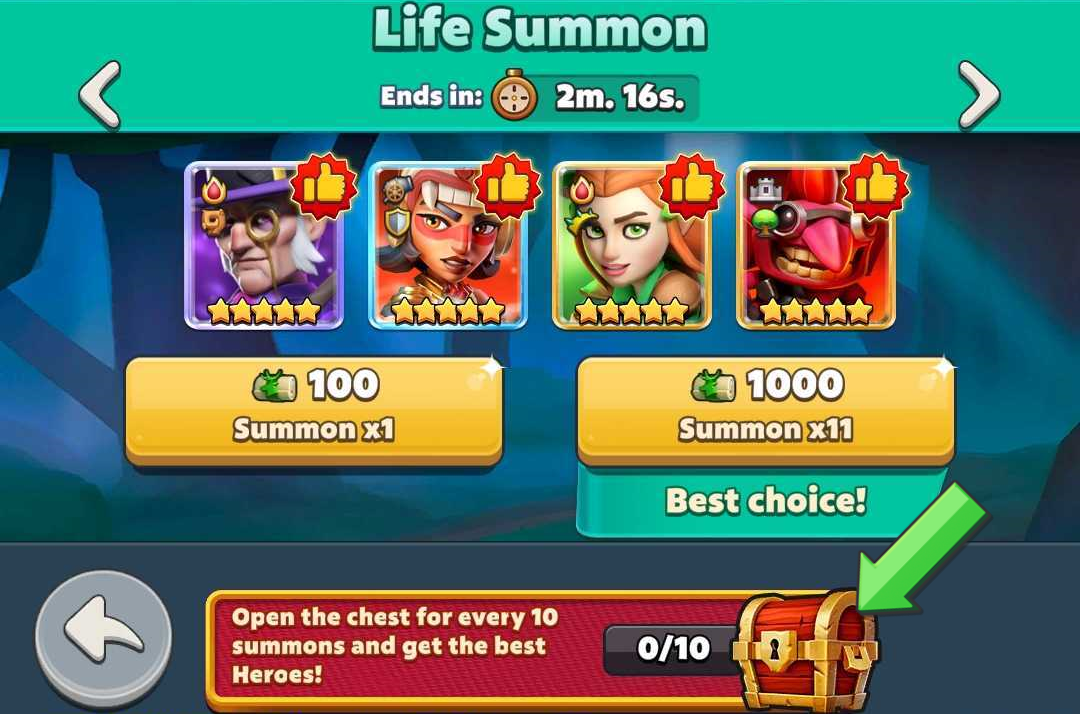 A new type of missions is now available in the Adventure Mode — Portals. These missions become active together with the new summoning types at the Summon Gate and the main reward for completing these missions will be Emblems.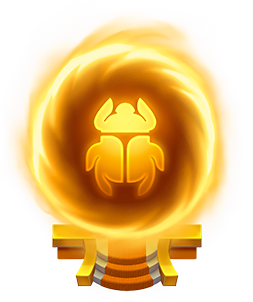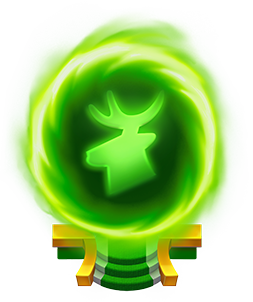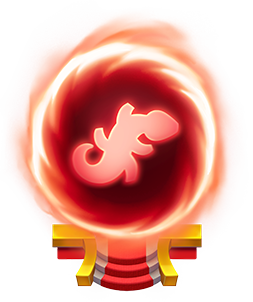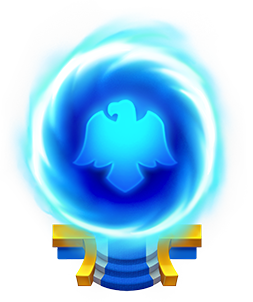 Traveling through Portal will grant you access to 10 missions of various difficulty. Attempting these missions will require spending a new type of energy — Portal Energy.
After successfully completing a Portal mission you can enable automatic mission replay to receive extra rewards. You can attempt any number of missions as long as you have Portal Energy available. Additional Portal Energy can be purchased with a special vial.
NOTE! Automatic mission replays do not guarantee Emblems as a reward.