Every Giant has a lifebar that all clan members try to reduce. If a Giant is defeated, the participants receive their in-game reward in their inboxes. The player who dealt the most damage gets the bigger cut.
To see the rewards your clan will get for defeating a particular giant, tap the chest icon next to that giant's avatar. If a giant is defeated, the clan receives 100% of the reward. If not, they only get 20%. The resources are distributed among the players according to the amount of damage each did. If a player left the clan, their contribution to the clan chest is subtracted from the total.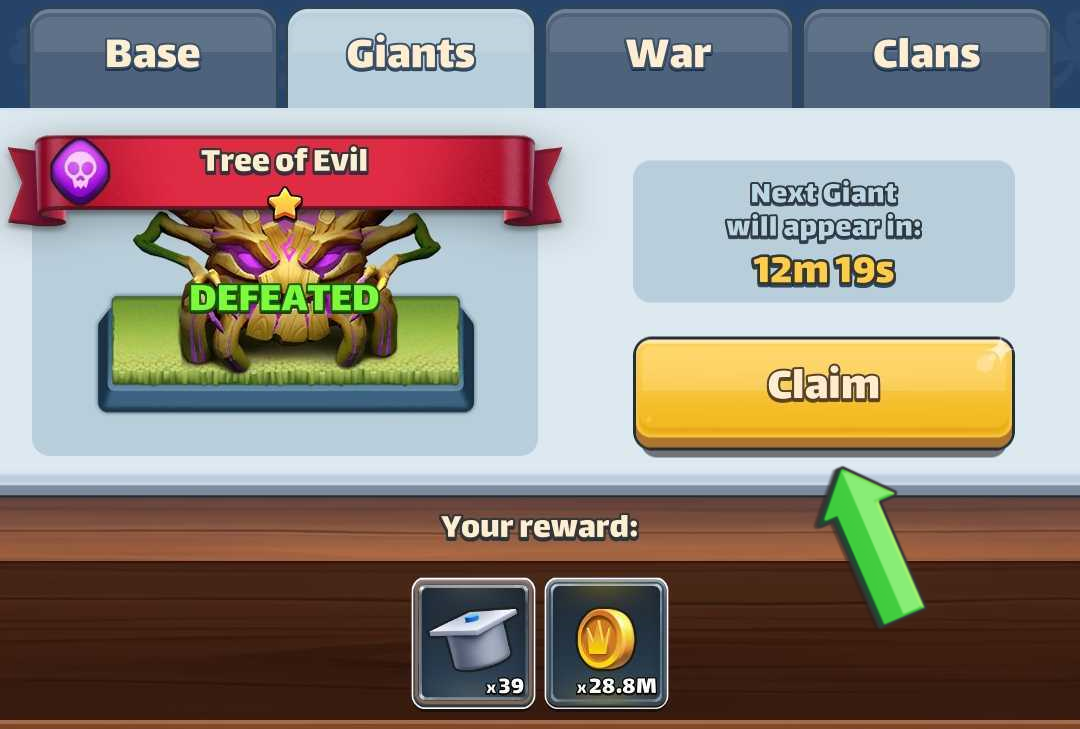 NOTE! The reward in the giant chest may be reduced in the following cases:
You entered the current clan less than 20 hours ago.
It's been less than 20 hours since the last giant you fought against was defeated (or escaped).
Your clan is not full (the share for each place is fixed).