The power of your attack depends mainly on the current level of your hero. Find more information on Heroes upgrades here.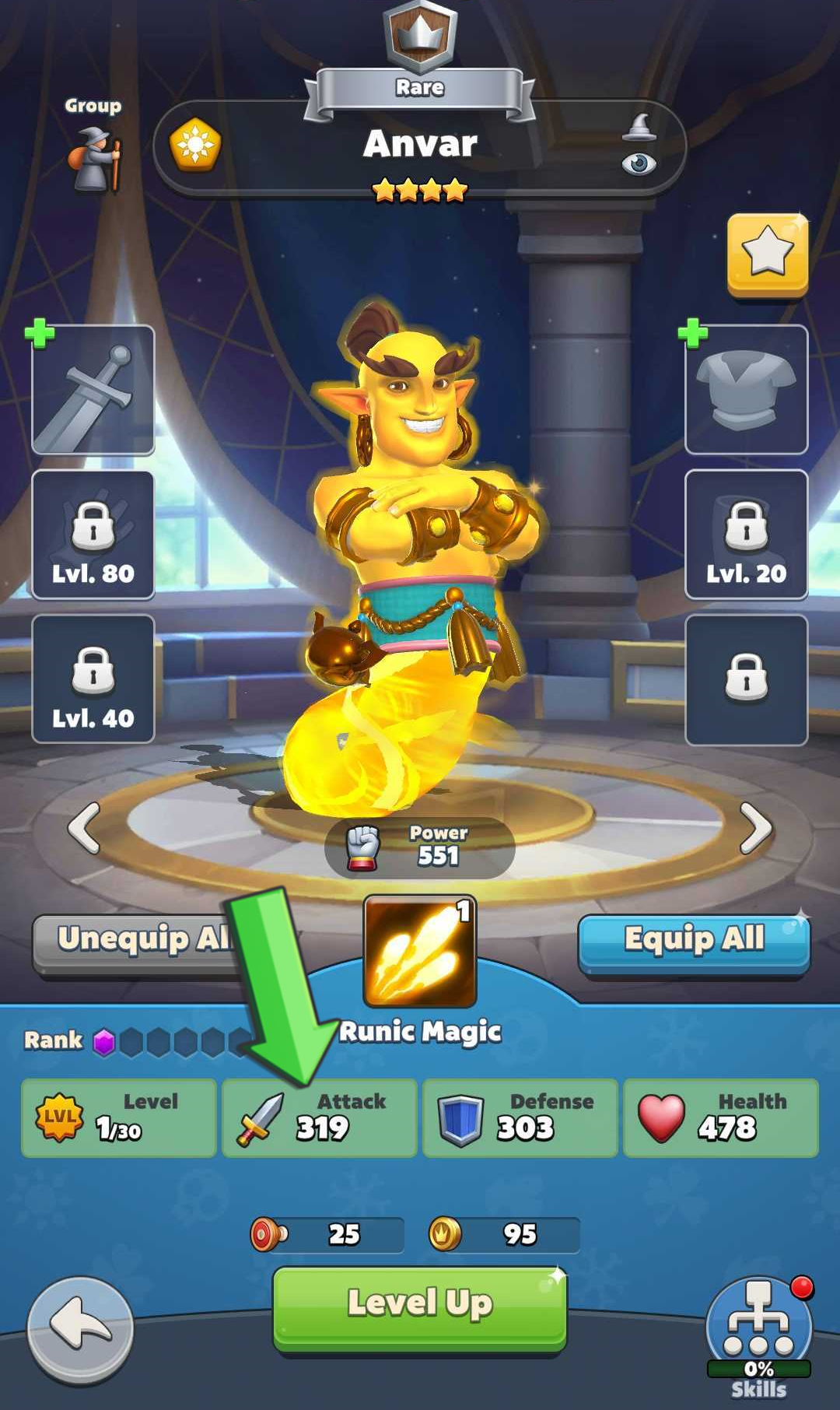 Keep in mind that you can add more damage by equipping your hero with gear. The higher the grade of your equipment, the more powerful attack your hero will deal. Find more information on Heroes equipment here.
The damage you deal also depends on your foes' stats, but there may be other variables involved as well. For example:
If you take two heroes of the same element on your team, the runes will deal twice as much damage.

A

combo

of Runes increases the damage you deal.
NOTE: If you fail to take a hero of a certain element into the battle, the runes of this element won't deal any damage to your enemies. Find a more detailed description of this feature here.