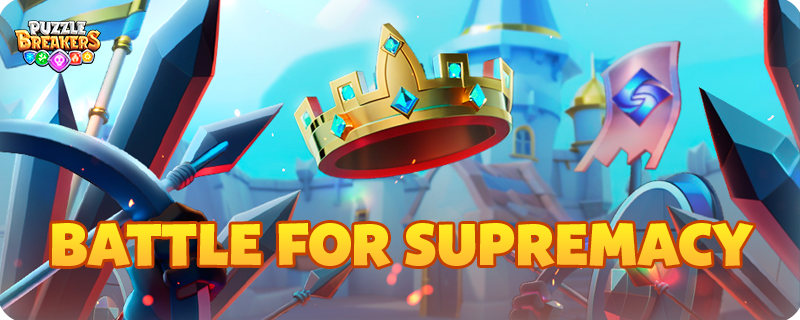 The very first Battle for Supremacy season has concluded, marking a truly fierce PvP competition of epic proportions!
We've monitored and continue to analyze all the data from the first season and have prepared several adjustments to further enhance this game mode:
During the castle defense preparation stage all clan members can now do the following:
- View the list of Hero teams assigned to the castle's defense
- Remove personally assigned Hero teams
- Swap personally assigned Hero teams
- Remove Hero teams that were assigned by a clan member of a lower rank


We've also made a couple of adjustments to the rewards:
- Some of the personal rewards has been moved to the clan rewards. This change aims to allow a more even reward distribution among all clan members
- Additional Imperial Coins have been added to the rewards for the Top 10 clans
- The average number of rewarded Royal Coins has been increased


The power of the the third opponent to fight in the Coliseum has been slightly reduced.
The Army Strength stat boost provided by additional units has been increased.
The number of Army Points received for fighting against the first and the second opponents in the Coliseum has been adjusted.
The number of Supremacy points gained based on remaining health after a battle has been adjusted.
Using Fortification Points to boost a captured castle's defense will now provide additional Supremacy Points to the clan. This offers another great way to score more points at the season's end and secure a higher place on the leaderboards.
A limit to the number of accumulated Army Points has been added. Clan members should now have a better understanding of when to expect attacks from rival clans.
A new visual effect has been added to the Coliseum chest to indicate that the chest is full and rewards should be collected.
Battle participants will now see which castle was attacked by at least one of their allies.

Various fixes that will improve game stability